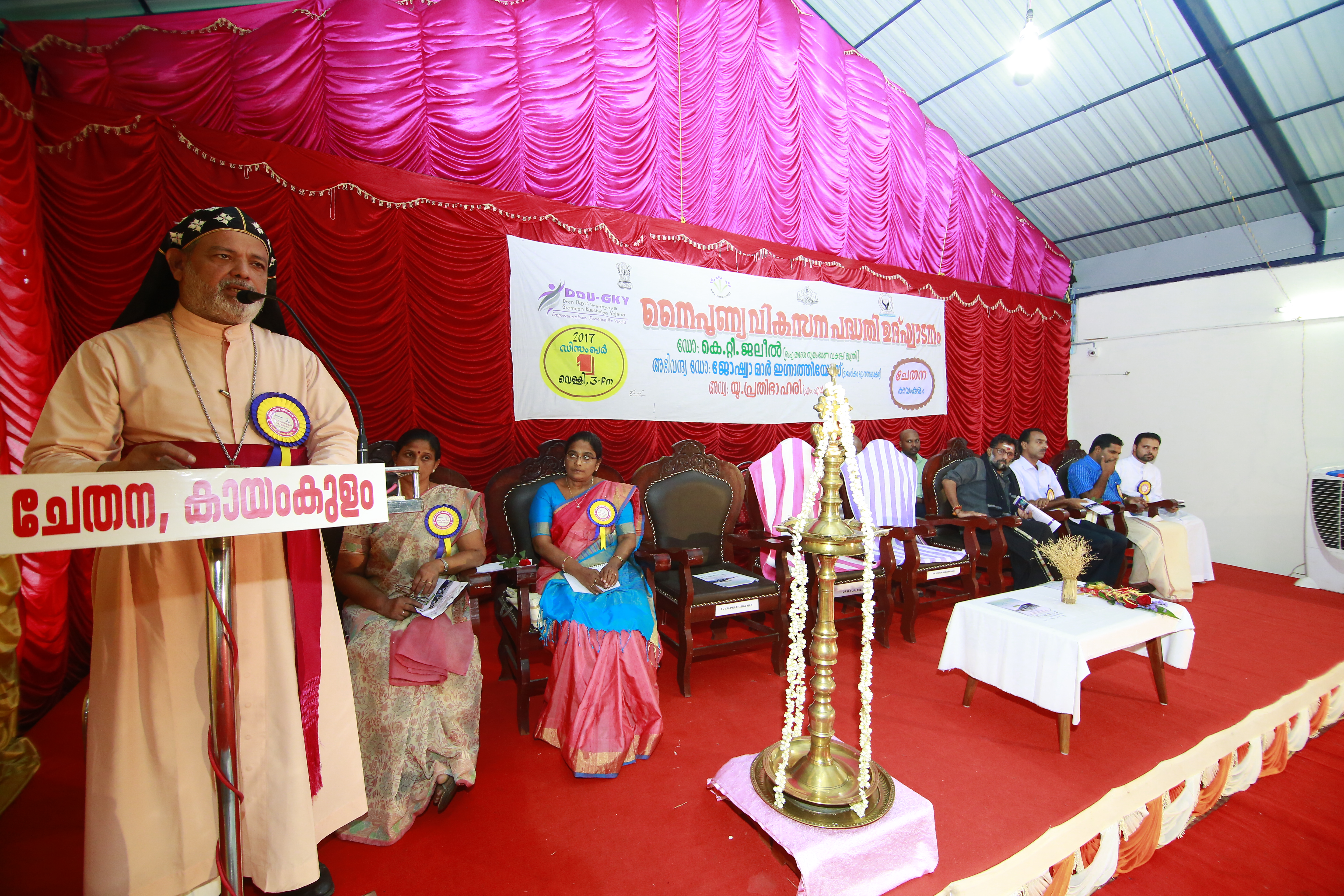 DDU-GKY is a skill-based program uniquely focusing on rural youth between the ages of 15 and 35 years.  It was announced by the Ministry of Rural Development (MoRD) on 2014 and is a part of National Rural Livelihood Mission (NRLM).
Chethana was awarded the DDUGKY Phase II Project in 2017 and the Phase III Project in 2018.
The classes include theory classes, practical classes and in the end On-Job-Training, after which they are placed. The students are provided travel allowance daily as well as free books, uniform and bag. They are also taught Computer skills, Communicative English, Soft Skills along with their trades. To improve their competence level, they are provided with regular newspapers mainly in English as well as continuous mock interviews are conducted, Dedicated day programmes like Cancer Day, Environmental Day etc are held and many other extra-curricular activities. Continuous internal assessments are held to assess the students.