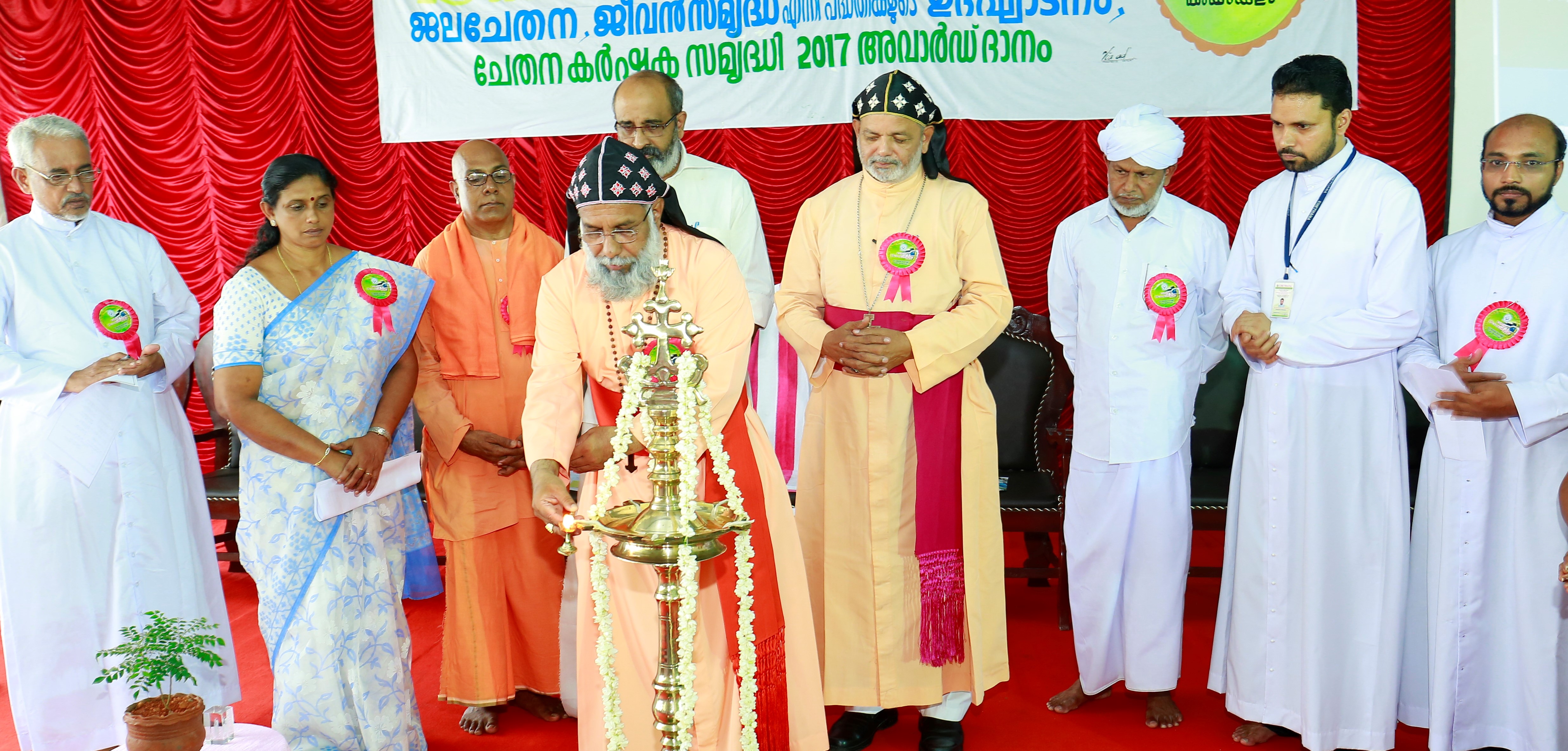 As part of the Food Security and promotion of Organic Farming practices, Chethana operates a programme named "Samridhy" means Sufficiency for the widen eco friendly agricultural practices for sustainability in the Food production. For it, we have distributed seed packets of 20 varieties for more than 7000 families every year.
Also, we organize soil test, awareness classes on organic farming, environment protection activities as part of the Pope Francis "Loudato Si ".
Chethana Karshaka Samirdhy Award 2013, 2015 in momery of Muthukulam Kizhakkekandathil Late Mathai and Annamma. In 23 units around two thousand households are actively involved in organic farming initiatives.
Achievement: Smt.Vijayamma of Samridhy programme from Chethana Punthala unit, Chengannure region is awarded as Best Farmer award of Venmoney Krishi Bhavan and awarded Best Women Farmer in Kerala by KSSF kottayam.